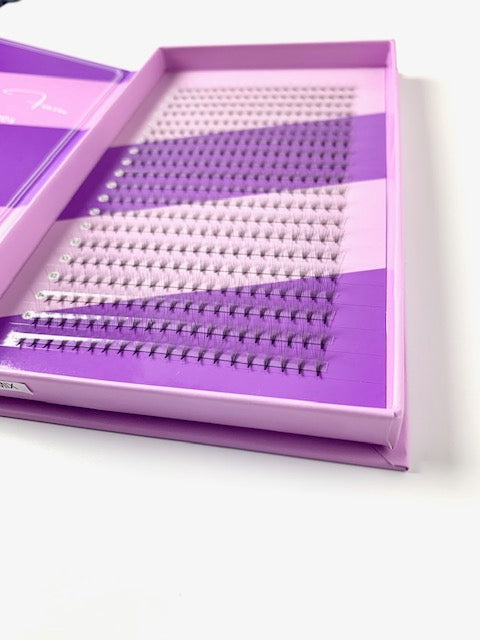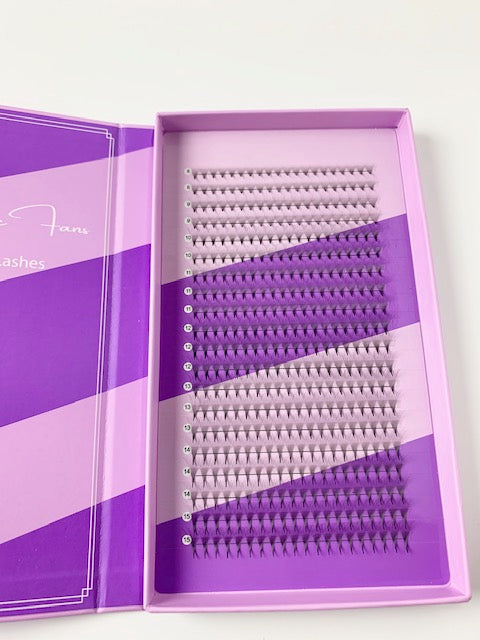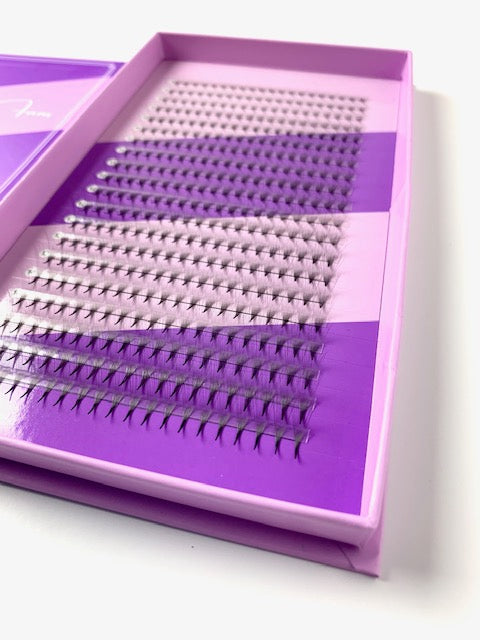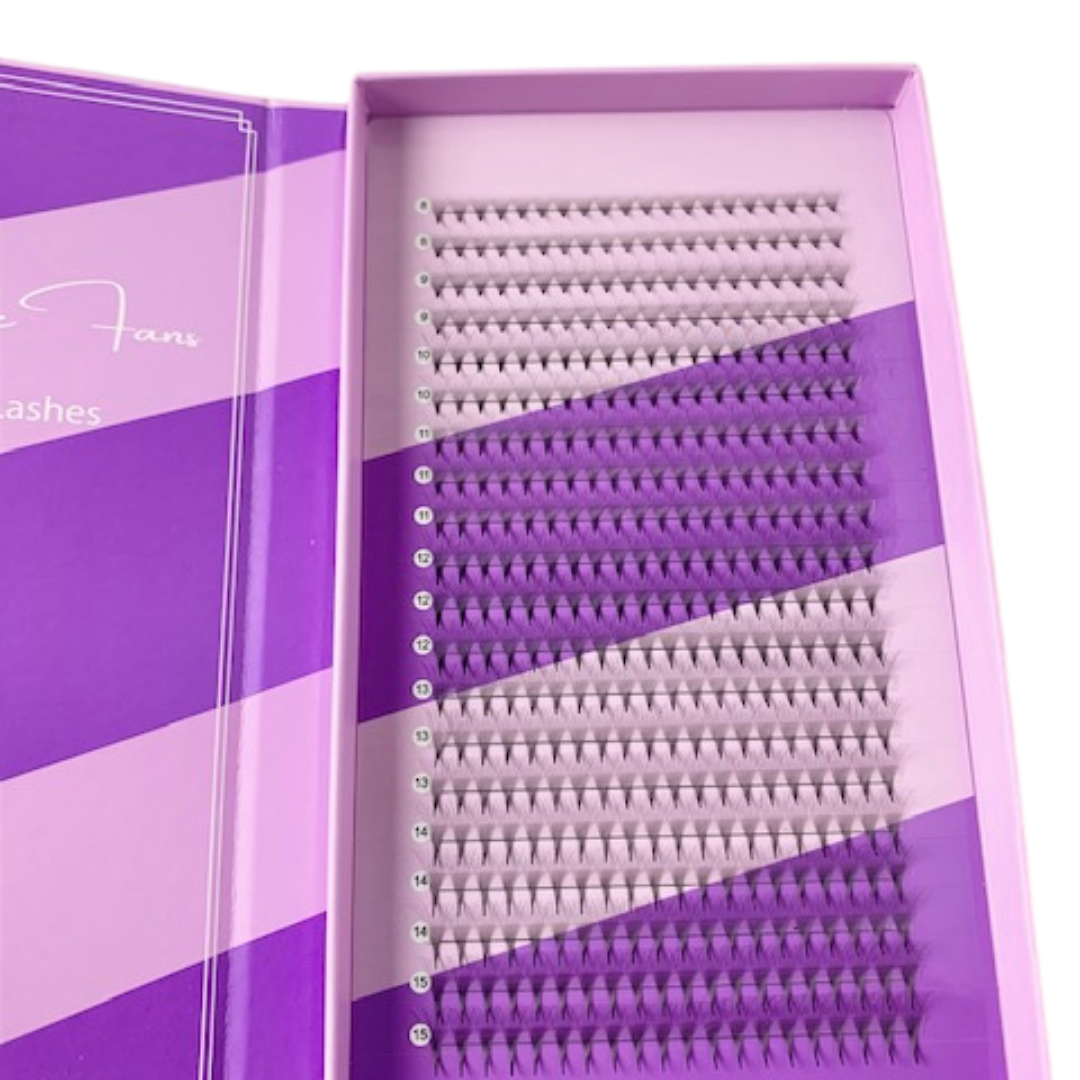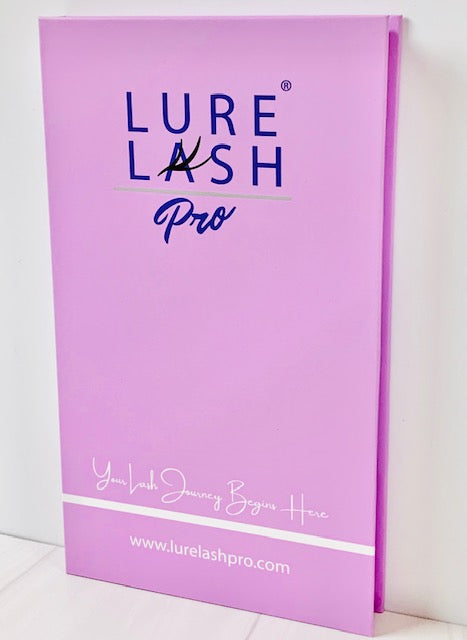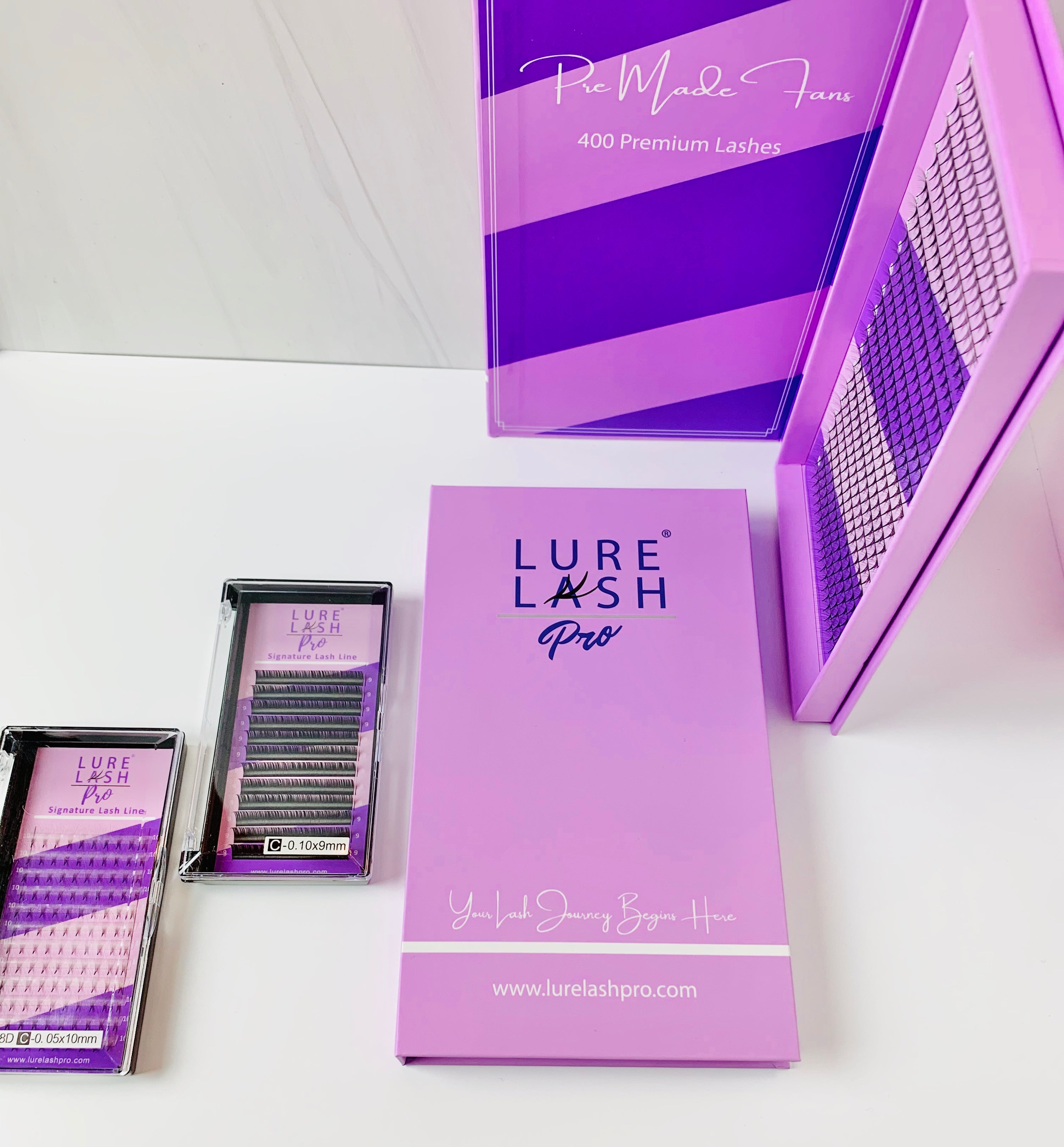 Ultra Mega Premade Box 10D .05
This Ultra Mega Box from Lure Lash Pro has 400 premade high quality fans.  Each row is handmade and each fan is heat bonded.  The lashes are placed on the row for easy lift without damaging the fan.  
This product is great for classic and volume trained stylists.  This will save you time and money! 
Ultra Mega Premade Box 10D .05