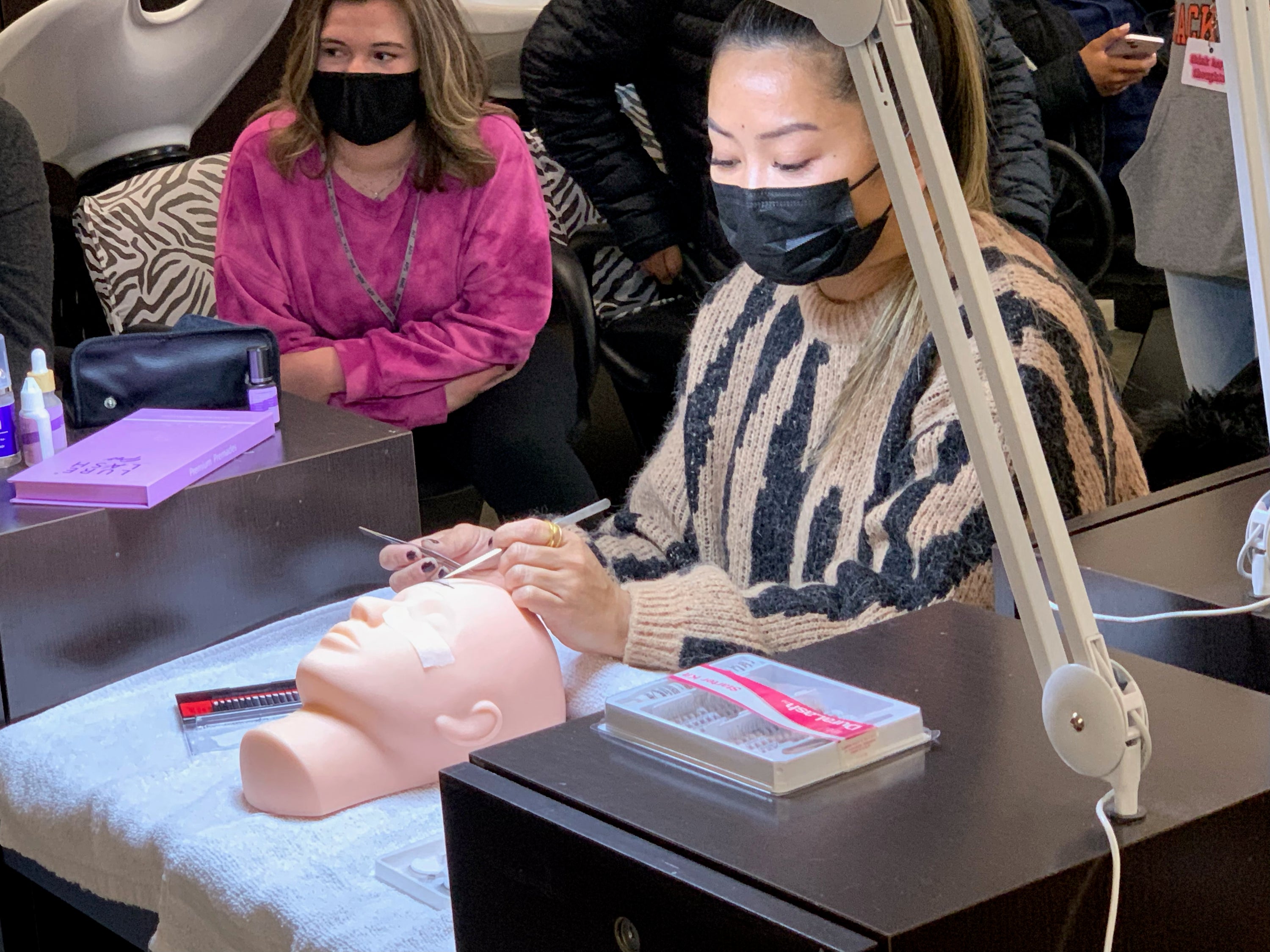 Classic & Light Volume Eyelash Extension Course For Beginners In Person Class! $500
The Classic Lash Set and Light Volume- the first technique you will learn in our Lure Lash Pro Training Class. This ONE day in person 8 hour class will provide you with the fundamentals and skills to begin your lash career. You will receive a starter kit worth $100, a lash certification from Lure Lash, hands on training in a professional setting with a model, and an extensive training manual. This beginners course is typically $575 but we are running an introductory special and dropped the price down to $500. Book today to start your lash journey! 
 $100 non refundable reservation deposit required ....**Disclaimer a lash certification from Lure Lash Pro or ANY Lash Certification company does not give you the license to conduct the eyelash extensions service. You Must check your licensure requirement of your state to perform the service. Most states require an esthetician's or cosmetology license. Most of our students are in school or already licensed professionals looking to expand their career*
Payment - Students, please note that the initial payment via the website when you purchase this class is for the $100 deposit only. The remaining $400.00 is due on the day of your class and can be paid by Credit Card. You can also choose to pay in full.
The total cost for the class is $500.
***If you would like to pay in full immediately select the pay in full option***
Model- You must bring a model for the practical portion of the training.  If you cannot find a model we can provide one for you for an additional $50.  Your model should come at 130pm. 
 Class time is 9am-5pm 
Location of training-is 416 Bloomfield Avenue Montclair NJ
Classic & Light Volume Eyelash Extension Course For Beginners In Person Class! $500