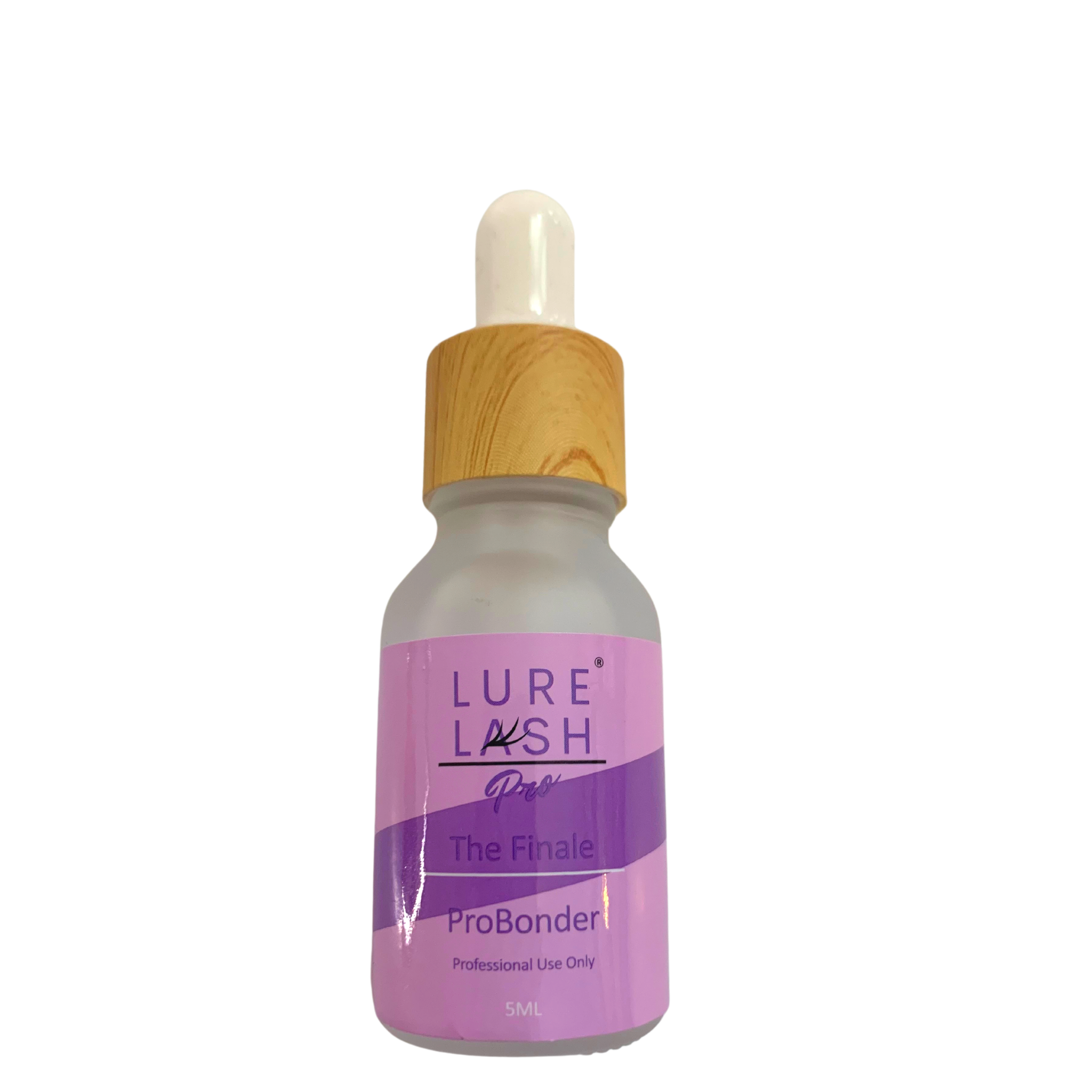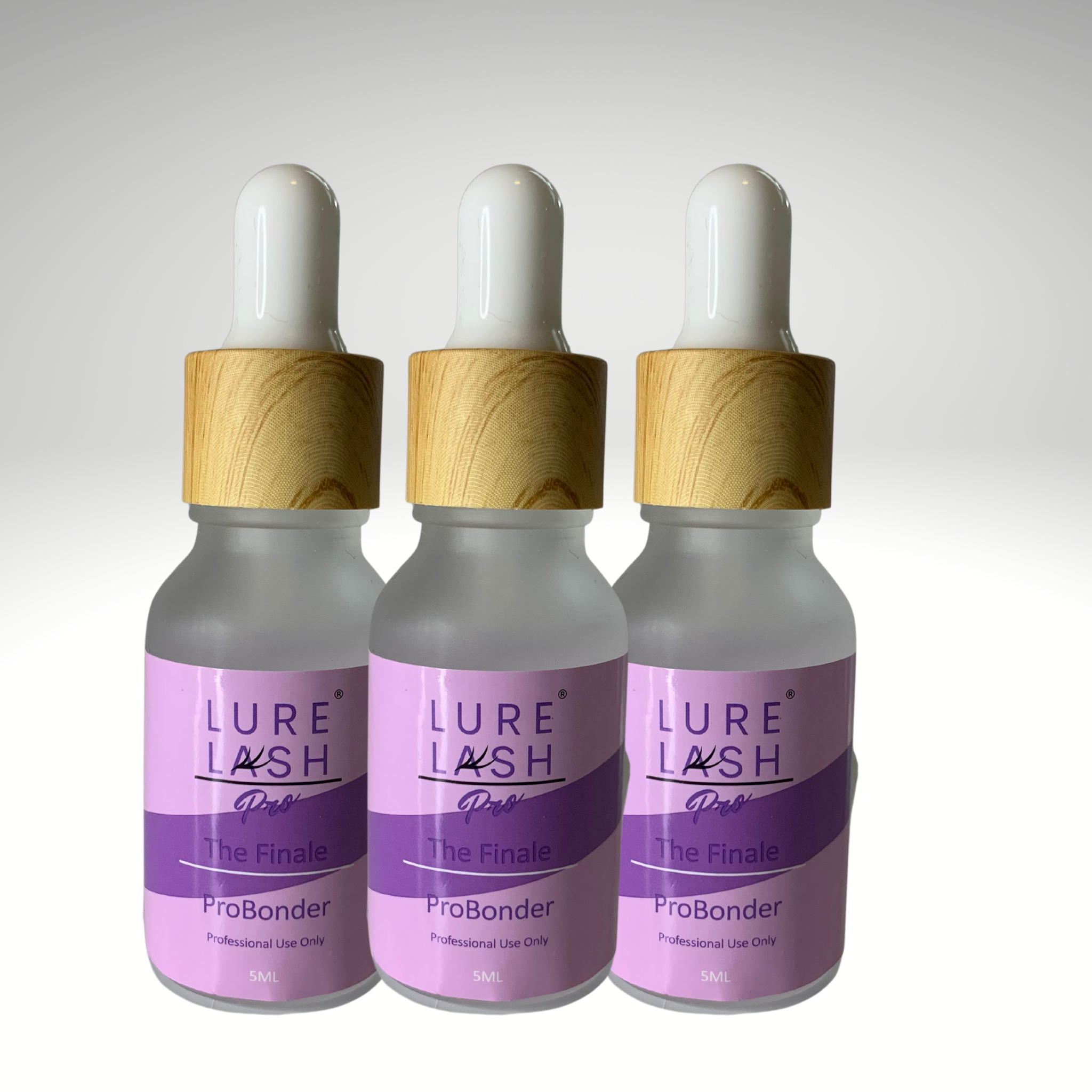 Pro Bonder aides with curing the adhesive immediately, decreasing the amount of fumes and increasing your rate of retention.  Curing with Lure Lash Pro Bonder creates a more flexible bond.  
How to Use:
After thoroughly drying your clients lashes.  Use a micro applicator and carefully apply the bonder on the bottom 2 mm of the lash extension(the adhesive area). Do not get the bonder into the client's eyes. 
Dry the lashes with a fan.