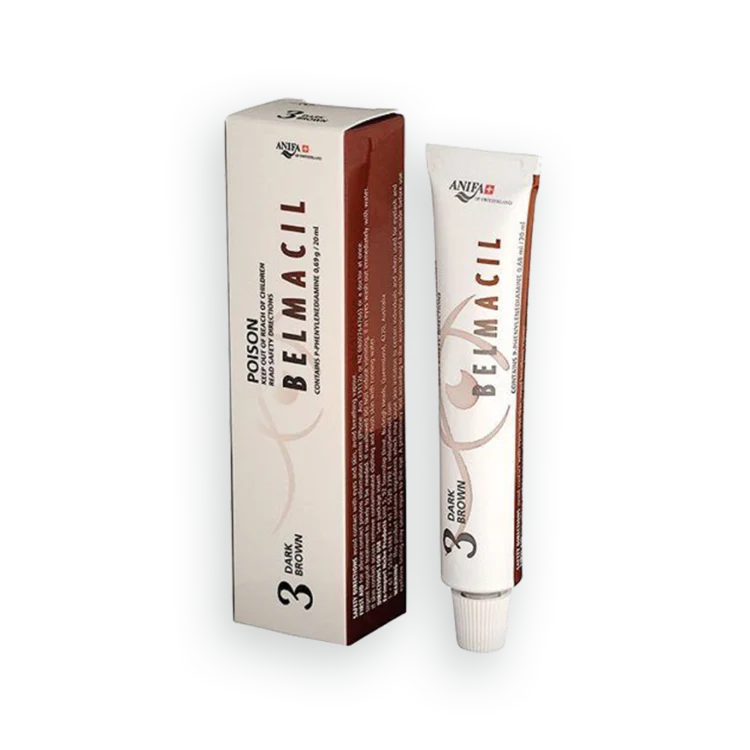 No. 3 Dark Brown Belmacil Tint
Belmacil No.3 Brown is a very dark brown color with a solid matte coverage.
The brown tones give a highly defined finish to the end result for those clients who wish to achieve this color tone.
Clients with dyed dark brown hair can use Belmacil No. 3 dark brown for the eyebrows to match the hair color or the color can be mixed with other Belmacil browns in the range to customize a blend suited for all clients while still maintaining definition.
Content:- 20ml and over 100 applications per tube! Activator is required.
No. 3 Dark Brown Belmacil Tint