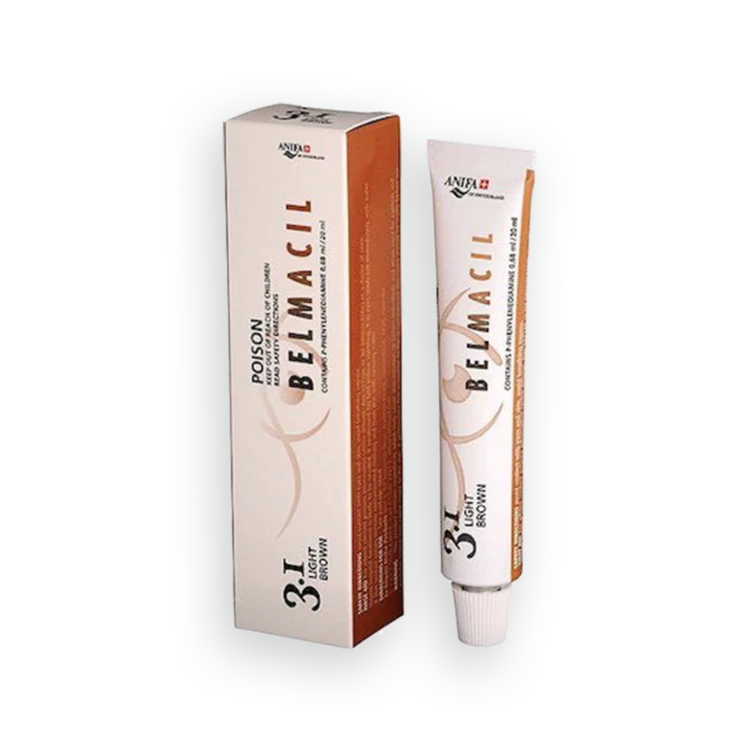 No. 3.1 Light Brown Belmacil Tint
Natural beauty with subtle definition, a popular brown for brows for sure!
Belmacil light brown no.3.1, is perfect for clients with a lighter hair color – from blonde to mid brown hair color.
Belmacil Light Brown is an ash based tone – for those that wish to have a more subtle and natural effect to their eyebrows, however still providing your client with a long lasting and gentle result for up to 6 – 8 weeks.
TIP: Can be mixed with other shades of Belmacil brown to achieve a desired effect.
Content:- 20ml and over 100 applications per tube! Activator is required
No. 3.1 Light Brown Belmacil Tint