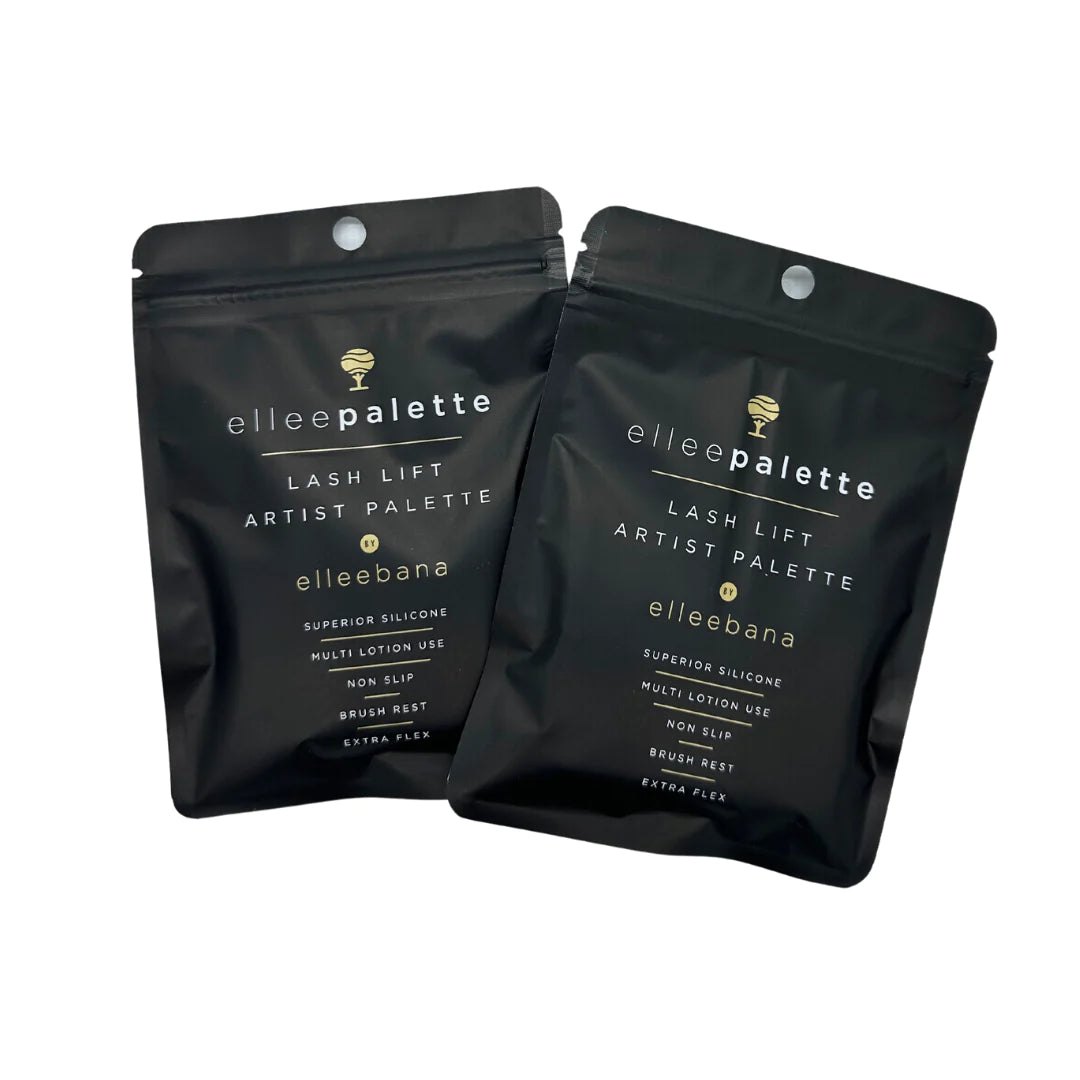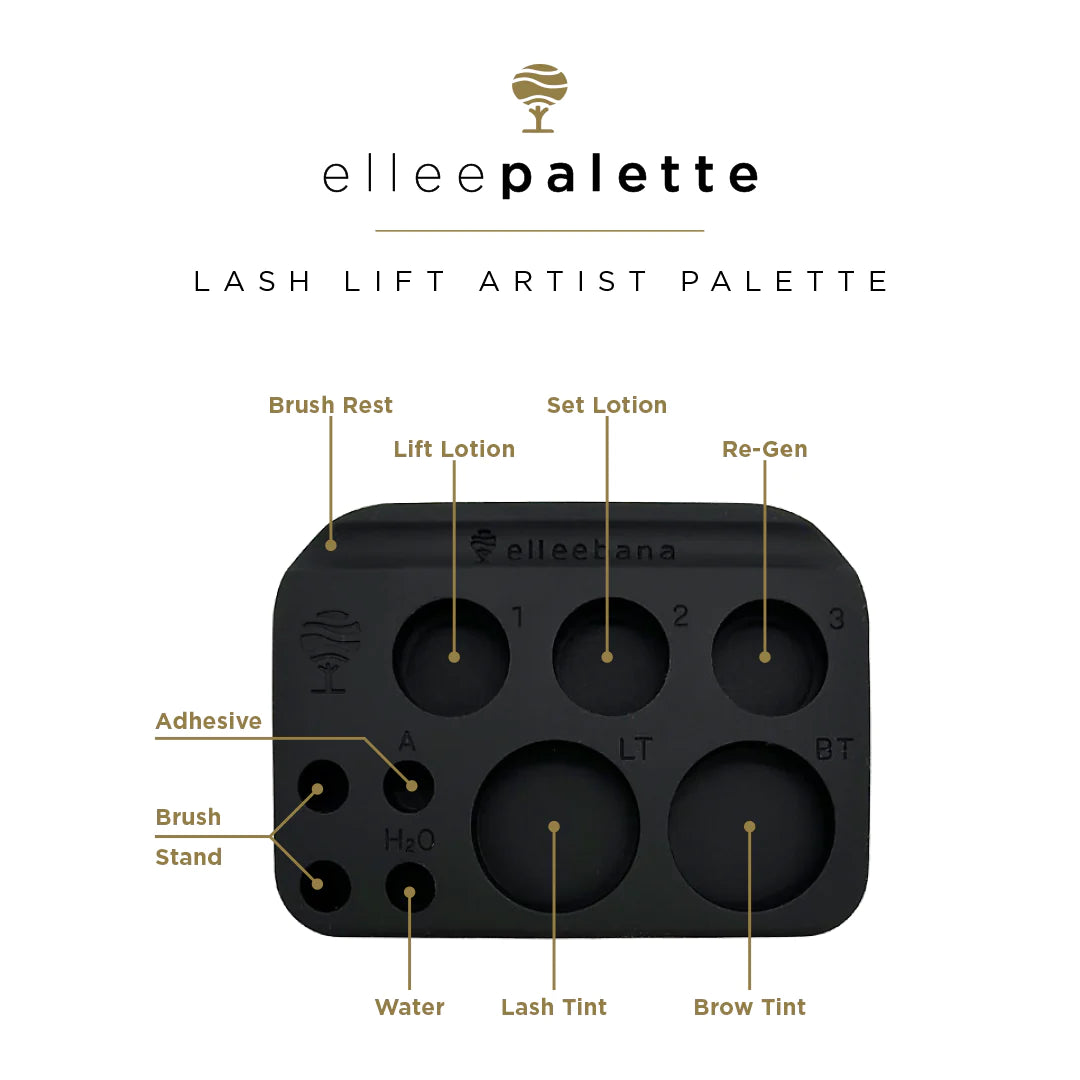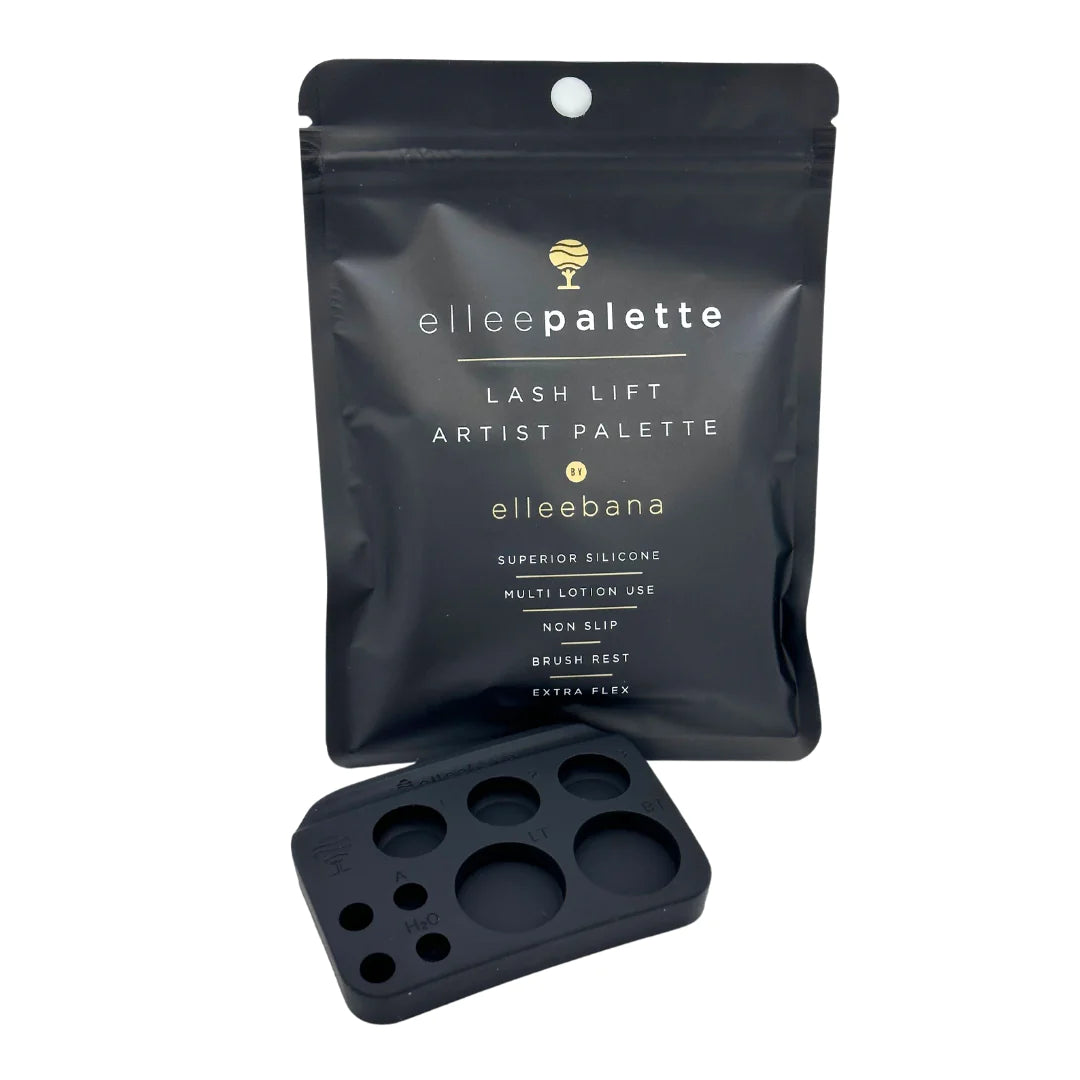 Introducing The Ellee-PALETTE – The Lash Lift Artists Palette. 
This new palette has been designed with the lash and brow artist in mind. The Ellee-PALETTE has specific sections for lotions (steps 1, 2, and 3 ReGEN), tint dispensing for both lashes and brows, a specially designed glue well to achieve longer working time with your adhesives (for lash lifting treatments). It also offers a water well, which is ideal for mixing with your adhesive to lengthen its life during the treatment process. The palette provides a perfectly placed brush rest and two additional sections for holding upright brushes, giving the artist more options than ever before on how they choose to work at their stations.
A key factor in our product design consideration was that some salons will use 0.25ml of lotion during an application (half an Elleebana sachet). However, if they are performing a lash and brow lamination or using the full 0.50ml of lotion during a service (due to lash density), the space offerings for these wells in the palette needed to be sufficient to hold that much product. 
The unique non-slip surface on the base of the palette was designed to offer technicians stability and a sturdy workspace to create their lash and brow magic. The super-flexible nature of the palette makes cleaning a breeze, as the stretchable material can be fashioned, leaving no space for residue to build up. 
How to clean your Ellee-PALETTE: We had many discussions surrounding the production of the Ellee-PALETTEs as we all LOVE the color of the Flex Rods and Flex Shields we have released. The identifiable nature of these makes the Elleebana branding so obvious; however, the staining on these products is unavoidable. For this reason, we have chosen to move ahead with a Black PALETTE. But to appease those of us who prefer Orange and are fastidious about cleaning their tools immediately, we have produced the limited-edition Orange. Please always refer to the local, state, and governmental requirements for the sanitization of tools in your country.
Warm soapy water to remove any glue, tint, or permanent wave lotions from the palette.
Sanitization with alcohol and disinfectant.
The strength of the palette's silicone is autoclavable and able to sustain high heat temperatures without warping.