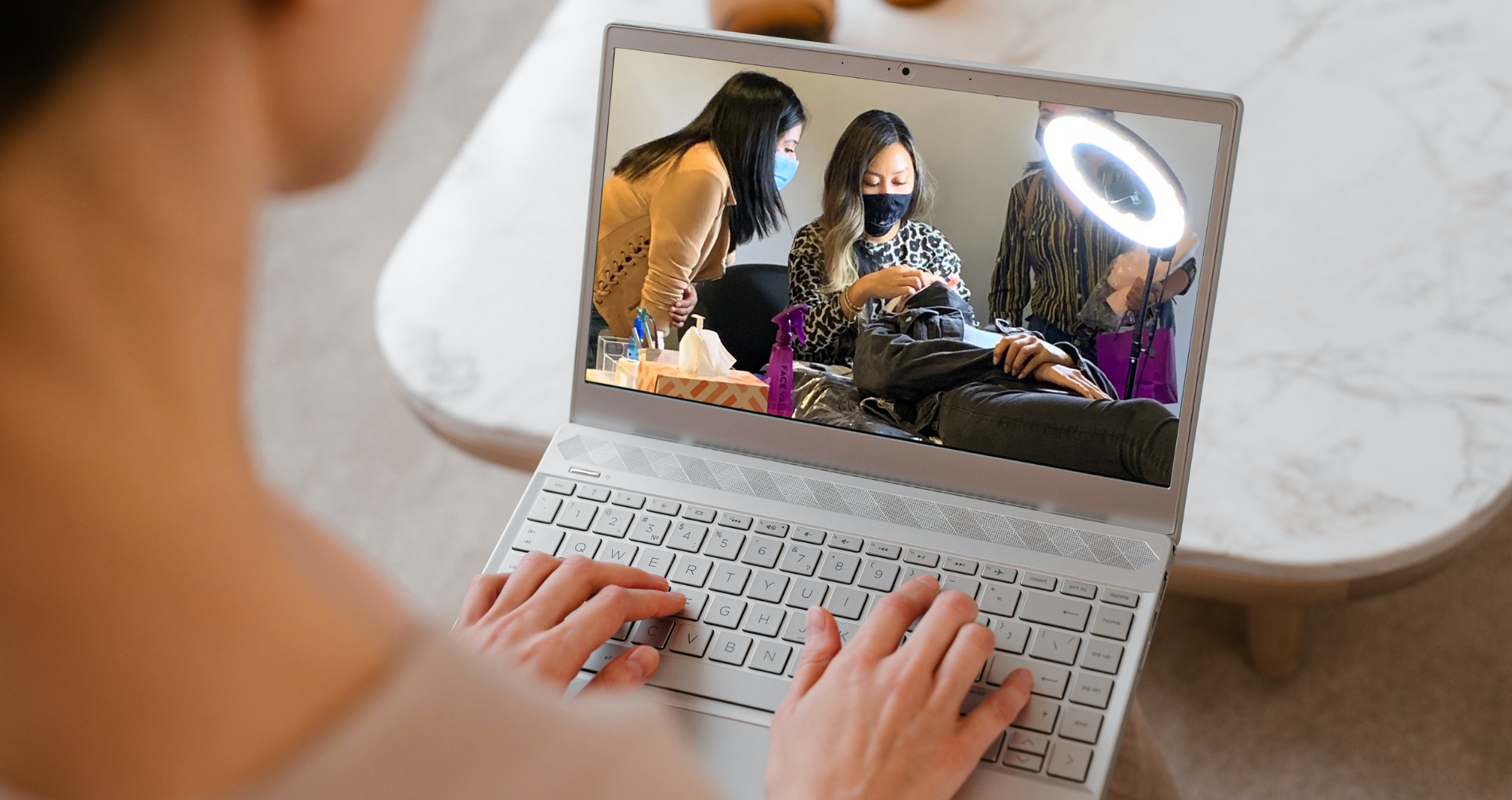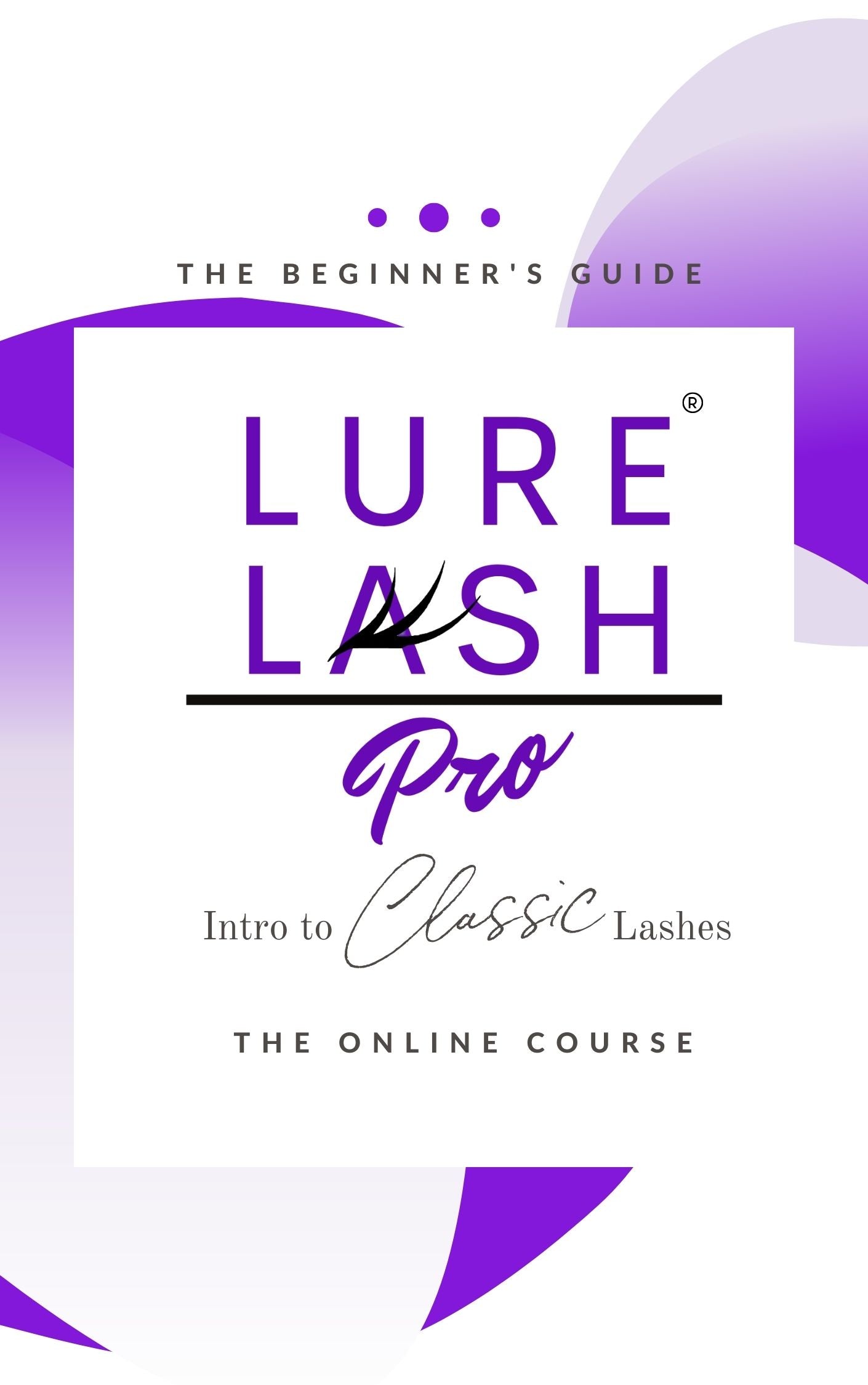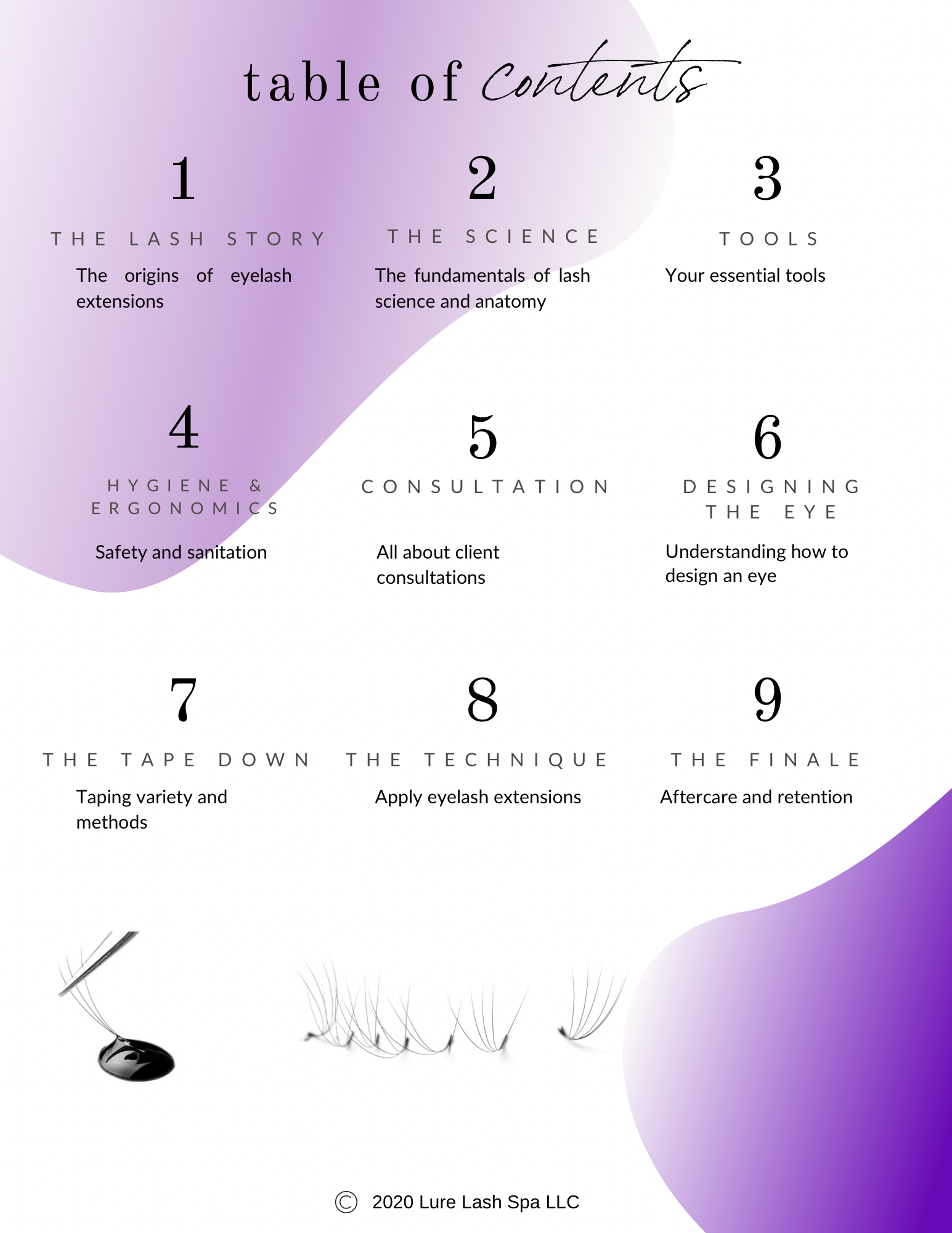 CLASSIC LASH ONLINE COURSE
Learn at your own pace and from the comfort of your own home! The Classic Lash Set is the first technique you will learn in our Lure Lash Pro Online Training Course. This online class will teach you the fundamentals(theory) and skills (technique) to begin your lash career. It includes audio and video modules.  Learn the fundamentals and skills to begin your lucrative lash career!  This online class is designed for those  who want to become a certified lash artist or learn more about perfecting their craft. We will help you reach your professional goals with our Lure Lash Pro Online Training Course.  You will receive a lash certification from Lure Lash. We will also include one 30 minute free zoom q&a session with one of our trainers.  Your starter kit will include lashes, adhesive, remover, tweezers, practice lashes, mascara wands, gel pads, 2 types of tape, lash consultation chart, and flocked applicators.
 **Disclaimer a lash certification from Lure Lash Pro or ANY Lash Certification company does not give you the license to conduct the eyelash extensions service. You Must check your licensure requirement of your state to perform the service. Most states require an esthetician's or cosmetology license. Most of our students are in school or already licensed professionals looking to expand their career*
The class is non refundable.
Start your Lash Journey today!!
**To Access the Class please visit the Courses Tab and create your profile with the email you provided to purchase the course.***
*Shipping to Canada will require shipping charge not included in the class fee*
CLASSIC LASH ONLINE COURSE