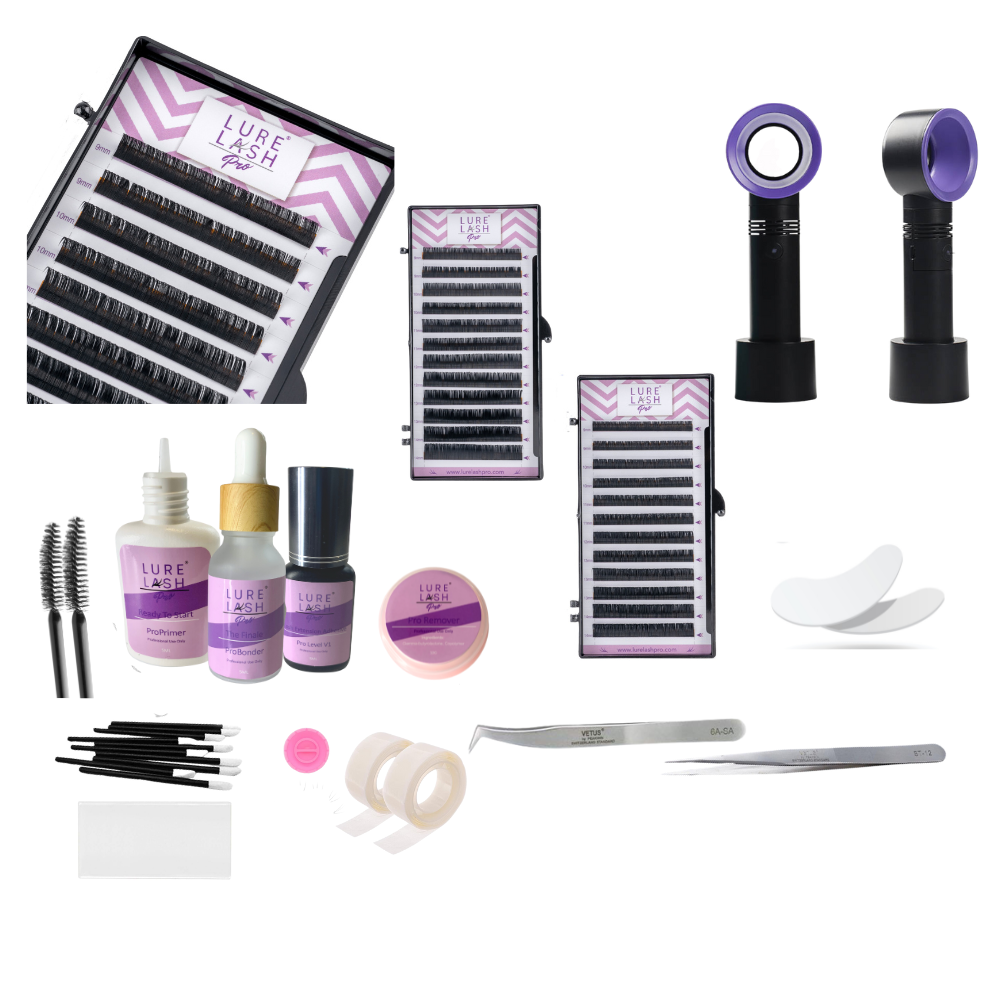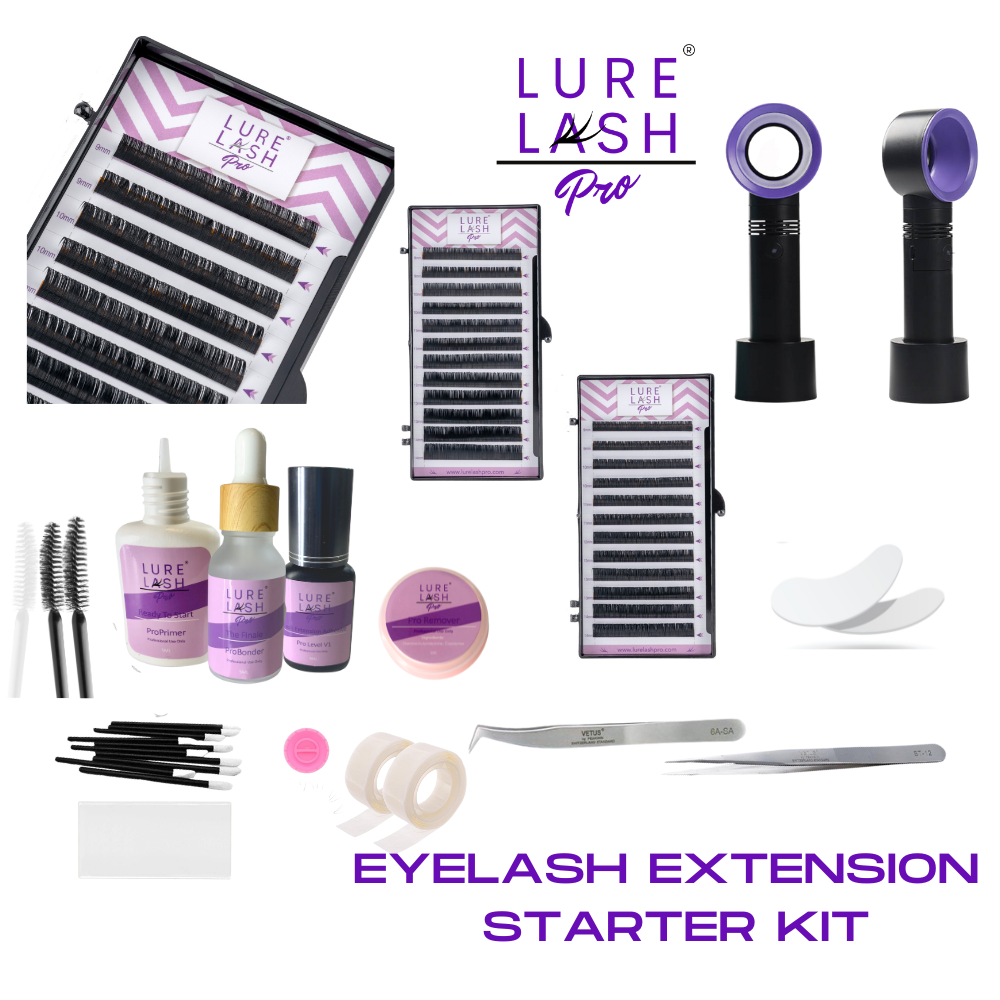 Classic Eyelash Extension Starter Kit
Unlock your path to triumph in the Lash Extension Industry with the Starter Classic Eyelash Extension Kit from Lure Lash Pro. Crafted with precision by our seasoned lash stylists, this kit is your key to a fabulash career. Inside, you'll discover an array of handpicked treasures, including two trays of mixed-length single-strand extensions, adhesive, remover, bonder, primer, tweezers, tape, and an abundance of other essentials.

This lash extension starter kit is the quintessential companion for newcomers, eliminating the uncertainty that comes with selecting your first lash extension products. Embrace confidence knowing that you'll be fully equipped for your first 8-10 sets, all at an incredible 30% discount. If purchased individually, these items would set you back over $130. Don't miss out on this unbeatable opportunity to kickstart your journey towards success in the Lash Extension Industry.
Kit includes:
-Pro Level VI Adhesive
-Pro Level Bonder
-Pro Level Primer
-Pro Level Remover
-1 Inch Tape(1)
-.5 Inch Tape (1)
-10 Gel Pads
-1 Pack of Mascara Wands
-1 Pack of Flocked Applicators
-Glue Holder
-Ceramic Lash Tile
-1 Tray of C curl .15 Mix Tray 9-14 length
-1 Tray of D Curl .15 Mix Tray 9-14 length
-Eyelash Extension Fan
-Consultation Chart
-Straight Tweezers Vetus ST 12 
-Boot Tweezers Vetus 6A-SA 
Classic Eyelash Extension Starter Kit