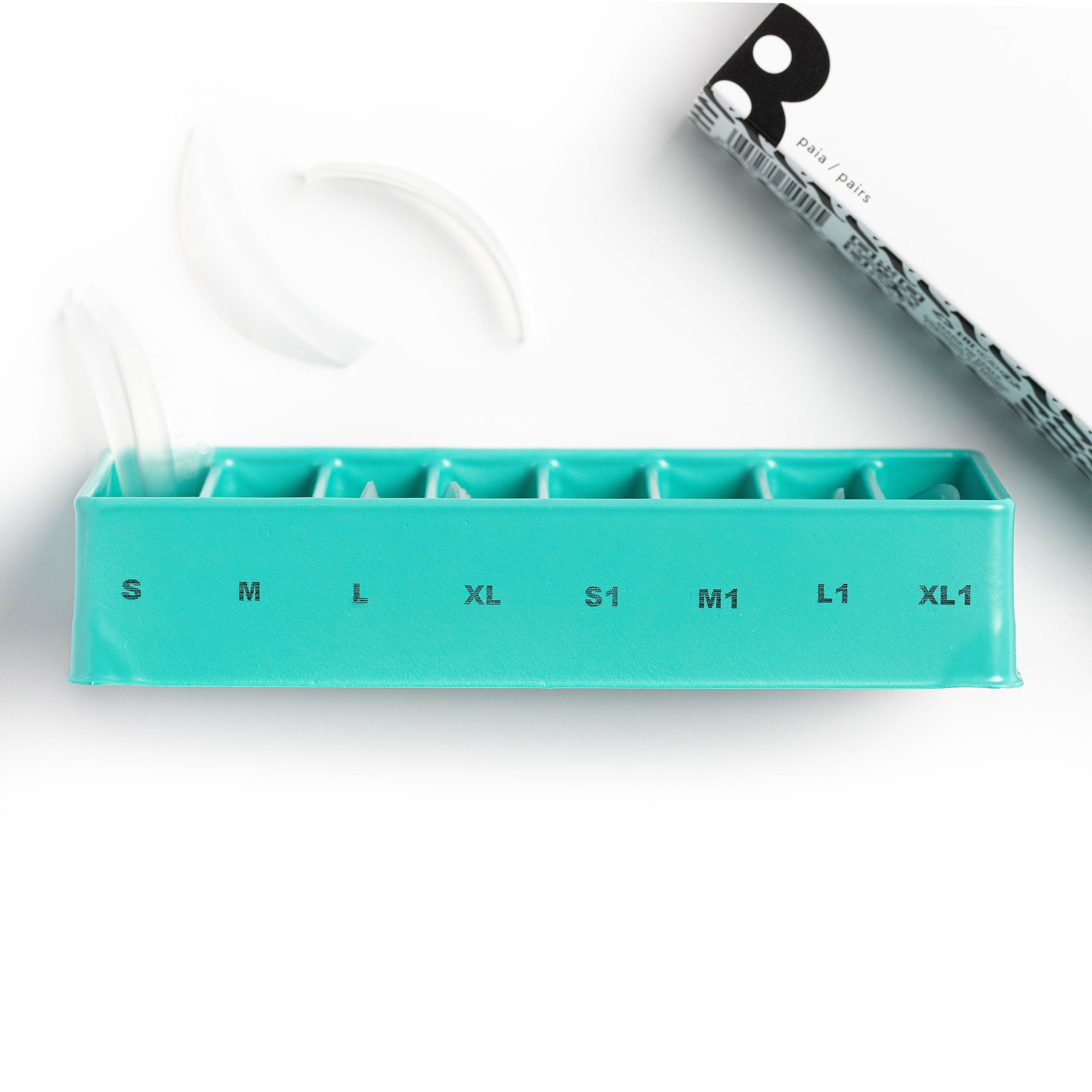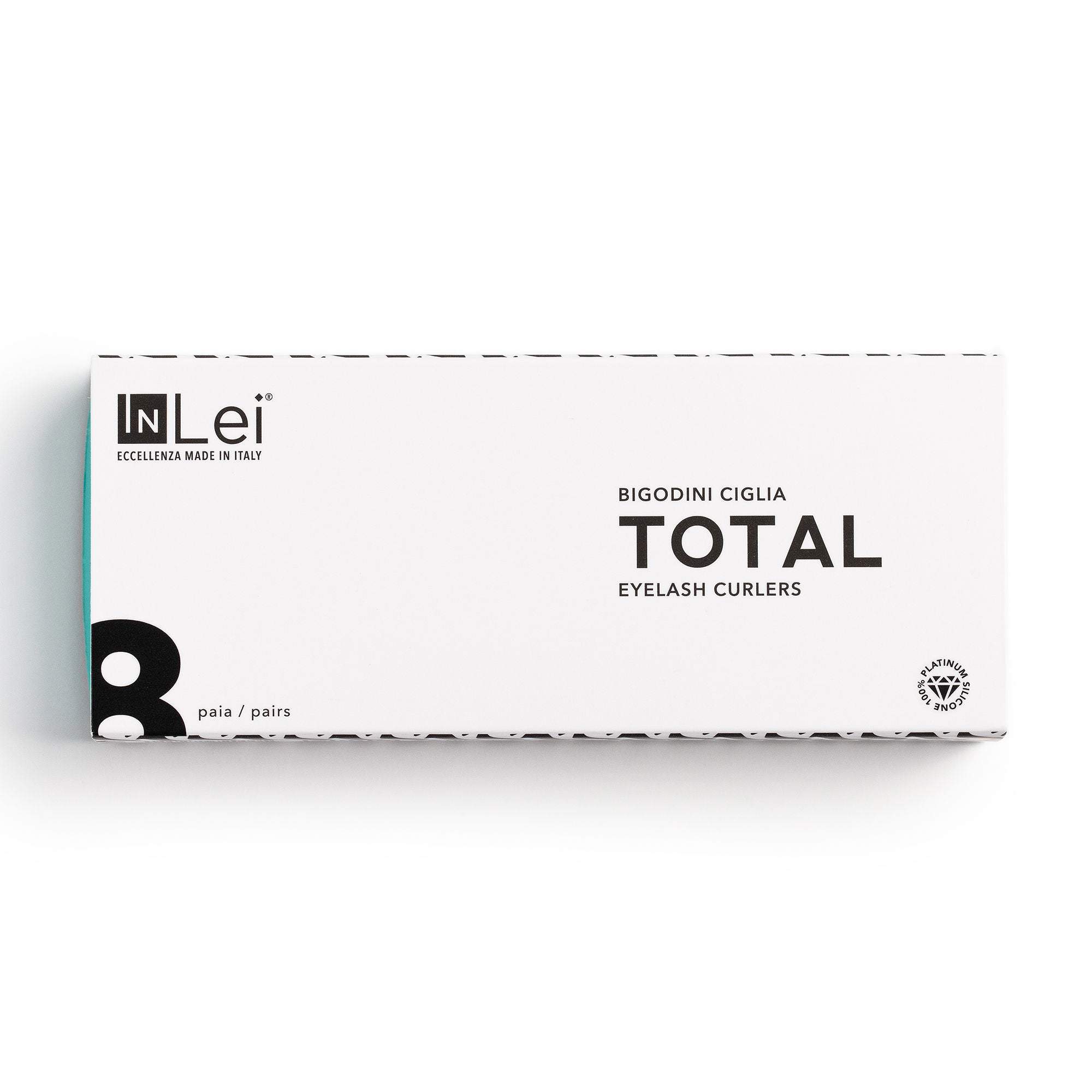 InLei® - TOTAL | lash fill | styling curlers | combo | 8 pairs
The InLei Total Silicone Lash Curlers set contains all the InLei curlers.  The set is desgined to always have a wide range of sizes on hand, so you're ready for any client!
The shape of the shields completely envelops the client's eye without any discomfort. 
-Hypoallergenic, delicate, and very soft
-Non deformable
-Unique shape designed for right and left eye(inner corner is thinner allowing a more precise lift for shorter lashes)
-Contains one pair of each size: S, M, L, XL, S1, M1, L1, XL1 (8 pairs in total)
-Safe to sterilze in an autoclave
-Reusable
** It is important to wash the silicone shields very well with detergent soap immediately after removing them from the eye. Discard after the shield turns very dark. 
InLei® - TOTAL | lash fill | styling curlers | combo | 8 pairs